A Great Time to Revitalise Your Place Of
Work
Michael Knight and I have worked on many space clearings for businesses including offices, shops and spas – all to great effect.  The workplace can be hugely stressful and it doesn't take long for energy to stagnate or for old 'incumbent' energies to linger.  Space Clearing is a great way to reclaim your work space and fine tune the energy to your core business and specific goals.
We have cleared many negative energies including stress, tension, staff-related problems, lack of cash flow, old energy spirits and stagnant energy build-up to name but a few.
Invariably the owners and staff comment on how different the energy feels afterwards and how the places feel lighter with staff problems sorting themselves out and cash-flow increasing.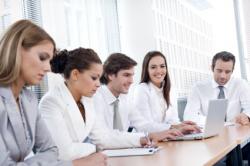 Quotes available on request and are size and location dependent.
SIGN UP!
5 Great Reasons to Read Rosylife Newsletters:
Updates on the latest Angelic & Astrological Information to help you through the next month
Receive channelled messages from the Angelic realm
Don't miss out on any exciting offers
Be included in various discount offers for being a regular client/reader
Be Inspired!