Spirit Releasing is powerful and life-changing healing.
It can mark the end of trauma and sabotage in one's life and is a beautiful gift from the Heavenly realms.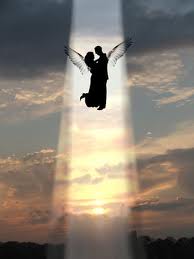 This is very in-depth clearing work and is only required in certain specific situations. Only in these cases, there is the defined reason for clearing performed on a much deeper level than ordinarily required.
It is generally reserved for those who believe that there is some external reason for new or very particular changes in their general behaviour or physicality.
Although deep and strong, Spirit Releasing is approached in the same way as all other healings. It is done with the very same gentleness and compassion as other healings. It is only done with a thorough understanding the process as well as after care guidance and advice.
Timeline 50 minutes to 1 hour
Click here for FAQs and further info
In this section...
Testimonials
Name Withheld
I could definitely feel it go…and its been easier to get over my ex and move on with my life since our session.
Name Withheld
Now I Know why I've been eating for two and putting on weight  and drinking Scotch.  I don't even like Scotch!  This is important work.
Name Withheld
Elizabeth identified I was carrying someone from my past in my aura. At the time, strangely, even though I'd never heard of such a thing it made sense to me. Since having the 'spirit' removed, I am finding it easier to move on from my past relationship and really now fully start to grieve and let it go. I am finding it easier to be clear and focus on myself more.
Name Withheld
[Following Spirit Releasement…] It took a while for my energies to settle – I felt sensitised to everything all at once but after only a few days a peace came over me and I am so happy!  I feel energy so much more now and my meditations are deeper.  Thank you for whatever it is that you did!
CS, London
I had been suffering chronic back ache for over two years and it was getting steadily worse when a friend recommended having my cords cut. In the session apart from cutting cords it was identified that I had a spirit, which had attached itself to me in the exact place that my back hurt and that it was my grandmother and it was linked to her funeral. I realised right then that my pain had started soon after that day. I was asked if I wanted to release my grandmother's spirit to the light and with my permission performed a ritual to do so. The relief was instant and amazing and the pain in my back began to subside immediately. The next morning was the first time I had woken up and not been tired for a long time, and I could stand up straight again. My doctors and chiropractors had not been able to help at all and it felt like a miracle.
The feeling was wonderful throughout and handled  with care and compassion. Everything was explained thoroughly and I felt safe and confident, and knew that this did not stop my loving connection with my grandmother.
SIGN UP!
5 Great Reasons to Read Rosylife Newsletters:
Updates on the latest Angelic & Astrological Information to help you through the next month
Receive channelled messages from the Angelic realm
Don't miss out on any exciting offers
Be included in various discount offers for being a regular client/reader
Be Inspired!