Change Work | Shadow Work
Increase Abundance To Attract Success
Definition of Abundance – A very large quantity of something…
Time is money – right? Sometimes despite our best efforts, we just don't get the results we want. Nowhere is this highlighted more perhaps, than in our economic and financial state of abundance.
In this super-sized world, more is more and it can be very disheartening to always be living in debt or in lack. Often the clues to success – or the obstacles to it – lie buried and hidden from our view.
All of this can bring huge stress and worry. So how do you work out what's working for you and what isn't?
"Abundance is not something we acquire. It is something we tune into" ~ Wayne Dyer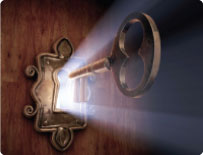 Skill in attracting Abundance is directly linked with the ability to focus and persevere, delighting in small but perfectly formed pockets of achievement that together make a greater whole.
Attracting Abundance is a detailed programme working to your current strengths and weakness, as well as healing blocks that cause those weaknesses in the first place.
Together we will devise a new approach to Abundance that is deeply and inextricably linked to how you positively feel about money, wealth and the happy pursuit of life.
"The key to Abundance is meeting limited circumstances with unlimited thoughts" ~ Marianne Williamson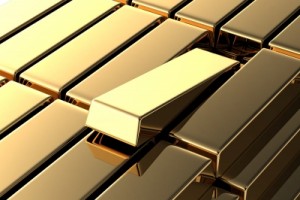 Timeline 1 hour
Testimonials
KMcK, Australia 
Somehow I've made it through all those difficult months (years really I suppose) and I've made it happen!  The sense of freedom is already quite dizzying. I now have a house rented and it's everything I requested on my wish list, right down to the last detail.  It's extraordinary. My gratitude to you comes from the depths of my heart for all your love, guidance and support when I needed it most.  I have no idea what's round the corner yet, but I feel it can only be wonderful and abundant.
AB, London
A very special thank to you for guiding me through a very difficult decision in our last meeting. After our last meeting, I am getting a new confidence in myself that I will meet this challenge. My heartfelt thanks to you for helping me make this latest thing in me wake up. Also, you once again taught me that a decision based on love is more important than a decision based only on financial security, for nothing can give more security than love.
Name Withheld, London
The last couple of years have been such a strain financially but I'm still really glad I made the stretch to pay for sessions to help me overcome all the issues that got me into debt in the first place!  As complex as its all been – we've pieced it together bit by bit and I've now made sense of it all.  Today I have a much better relationship with money and abundance – the best in over 20 years and that can only be a good thing in my life!
SIGN UP!
5 Great Reasons to Read Rosylife Newsletters:
Updates on the latest Angelic & Astrological Information to help you through the next month
Receive channelled messages from the Angelic realm
Don't miss out on any exciting offers
Be included in various discount offers for being a regular client/reader
Be Inspired!