Change Work | Shadow Clearing Work
Set Yourself Free
               with Inner Child &                 Family Dynamic Healing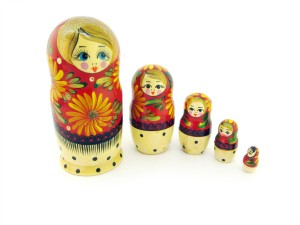 "A grown-up is a child with layers on"  ~ Woody Harrelson
A successful healing journey will identify the source of a block or wound that is holding you back and then clear and heal it. Afterwards you can move on from merely surviving in the Shadows to thriving in your own positivity or Light.
Inner Child & Family Dynamic Healing are integral parts of an adult's healing journey. Although it is tempting to believe that events from childhood have little bearing on adult day-to-day living, that is simply untrue.
Whilst your adult is in charge of the mundane, it is your Inner Child's emotional state that dictates how core needs like happiness and fulfilment are met. If the Inner Child is unhappy, then in truth, the adult will be too.
Will-power is not enough. Surely it will work for a while – but inevitable the old problems, complexes and wounds will leak out and dominate once again.
In order to develop, a child is psychologically and emotionally open and absorbent like a sponge. However there is no filter – so that means everything in the environment and the demeanour of parents (either expressed or repressed) will go into the child and be held somewhere often causing fear and pain.
Growing up a child is often torn between living around the dynamics of parents and family culture and finding its own voice and identity. Sometimes they can be polar-opposites.
As well, if for any number of reasons, the child's needs for enough nurture, comfort, teaching and love are not met – a 'hole' will develop.
It is tempting to fill the hole-in-the-soul with all manner of different things in adult life: being busy or ambition, co-dependency, addiction, multiple romances that fail, retain therapy, stonewalling or withdrawal – to name but a few… However in the end the only thing that fills the hole is receiving love.
Inner Child & Family Dynamic Healing is a way of rescuing the child within and better catering to her/his needs, in order to progressively liberate the creative talents and increasing the happiness, love and peace required for successful adult living.
"In every real man a child is hidden that wants to play"  ~ Friedrich Nietzsch
Timeline 1 hour
Testimonials
RB, Brighton
I'd like to say a huge thank you for the Inner Child healing work we did a couple of weeks ago. It was a really, truly profound experience for me. Since then, I have managed to rectify an ongoing problem with my partner. I realised the way he was behaving was reinforcing the problem my inner child had, over and over again. I explained to him what happened during the healing and what he was doing to reinforce my little one's problems. We have been getting on better ever since and he is really mindful of my needs now. Also, I seem to have found my willpower again. I'm working out, not drinking too much and am generally feeling a lot better and 'lighter'. So, thanks so much!!!!
JP, Worthing
…. I certainly feel better and better since I sat with you! It was an absolute pleasure meeting you and my session was overwhelming and enjoyable. It is very hard to put into words the how everything you said was accurate, made complete sense and has filled me with a reassuring energy. I felt like a load had been taken off my shoulders and the smile put back on my face and practically skipped down your road afterwards 🙂  As you understood, I had never felt as low as I have done recently and to have you put it all into perspective and explain the mechanics of the situation was absolutely perfect.  I feel has already begun the transformation process in me, as I have now relaxed and embraced the 'changes' to come and my slightly different mind set.
MH, London
Please accept my appreciation for kindness and guidance – you have given me great strength and wisdom this year…
PR, London
Thank you so much for your kind words and for being so helpful. I definitely enjoyed the experience. It all just proves how fascinating our journey can be. It is up to us to make the most of it. I liked the way you assuring me that I can achieve my goals if I take the right path until I find my purpose of living 🙂 I'm sure I'll learn a lot in our future sessions. Thank you for sharing your gift with me.
Name Withheld, London
I feel that I learnt more in your session than I have over the last few years put together.
Name Withheld, Brighton
Thank you sooooooo much for your support.  The work you do is incredibly valuable and we wouldn't be in this position if it wasn't for your support. I give you my genuine appreciation
Name Withheld, London
Thanks for being someone who genuinely cares Elizabeth.
SIGN UP!
5 Great Reasons to Read Rosylife Newsletters:
Updates on the latest Angelic & Astrological Information to help you through the next month
Receive channelled messages from the Angelic realm
Don't miss out on any exciting offers
Be included in various discount offers for being a regular client/reader
Be Inspired!