Change Work | Shadow Clearing Work
Past Life Regression Therapy
– re-visit past lives to effect transformation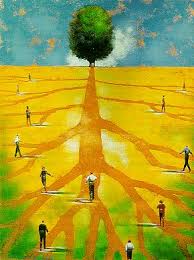 Working on the belief that a soul's journey will involve reincarnation through many human lives, Past Life Regression Therapy is a valuable tool to deepen the understanding of your soul's evolution.
Through Past Life Regression Therapy, one is able to observe the events and sequence of a past life and work therapeutically to resolve any unfinished business that may be impacting on the present life.
It is used to facilitate some degree of shift and/or release.  The aim is to restore some portion of lost self or personal power and to give voice to the soul.
A major premise of this work is the view that a past life can hold vital clues and keys to a current life issue that needs resolving. This can manifest in the current life in so many ways but a few are:
Phobias
Addictions
Recurring Themes & Patterns of Behaviour
Chronic Emotional Wounds  
Illness
Recurring Nightmares  | Night Terrors
Relationship Breakdowns
Irrational Fears
Family Problems
and many more…
It is also possible to bring up a situation confusing in its scale, persistence and origin, as well as being distressing and challenging to live with.
Past Life Regression Therapy is a sacred healing event rather than a tourist ride for the curious and requires a respectful approach.
A good reason to choose it would be a strong desire to get to the bottom of, heal, resolve and potentially remove any block or wound. All of which allows for more personal freedom and a moving towards a happier life.
If you are drawn to Past Life Regression Therapy or would like to know more about how it might work for you – email info@rosylife.com for more information.
Case Study
JE, Brighton
I arrived at My Past life regression session not really being 100% sure what I was going to expect.I didnt have to worry at all as Elizabeth soon put me at ease as she opened the door with her caring nature.
In my consultation before my treatment started I found Elizabeth very easy to chat to. Elizabeth explained with detail what was going to happen in our session, which made me feel reassured as I have never had past life regression before.
I then had a consultation of what I wanted to get from the session and if there was anything that I wanted to address which had happened in my past which I wanted to discuss and work through.
During the session Elizabeth was very supportive and kept reminding me to breathe with the experiences in which I was feeling and to stay calm and that I was in control.
After my session with Elizabeth I felt that a huge weight had been lifted off my shoulders and was I was able to let it go of past experiences and not to keep it all bottled up inside of me. The session has made me much stronger as a person in my decisions that I have made since I had my Past Life Regression Therapy.
The healing that I received from Elizabeth has helped me a great deal. It gave me the strength to move on and to be very positive about in my life. This happened within a couple of weeks of my session.
Testimonials
ZS, Brighton
Elizabeth has been very supportive and I really appreciate the work that she does not only within the session but also outside the session. Elizabeth goes above and beyond and I really get a sense of being cared for.
MC, Brighton
Thank You Elizabeth, it was a worth having experience….really valid, l feel so light and at peace! I am floating and the heaviness is gone. That's all l can say for now, it really is making me feel like a weight has been lifted for good! AMAZING stuff!
FG, Essex
Just wanted to drop a quick note to say thank you so much for the wonderful session yesterday. You are incredibly gifted as a healer. You have a wonderful energy and confidence which shines through. I felt absolutely fine afterwards and very calm. I've been mulling it over and can see all kinds of connections as to why that particular past life came through – very interesting!
ES, Brighton
The past life regression session healed a deep wound in my relationship with my sister. I would say that any session with Elizabeth is an accelerated step in the process of self-discovery that we all are going through. She has an amazing sensitivity to what is more needed at each time, she is clearly connected to higher energies, and she brings that gift into her client's lives in each session.
SIGN UP!
5 Great Reasons to Read Rosylife Newsletters:
Updates on the latest Angelic & Astrological Information to help you through the next month
Receive channelled messages from the Angelic realm
Don't miss out on any exciting offers
Be included in various discount offers for being a regular client/reader
Be Inspired!